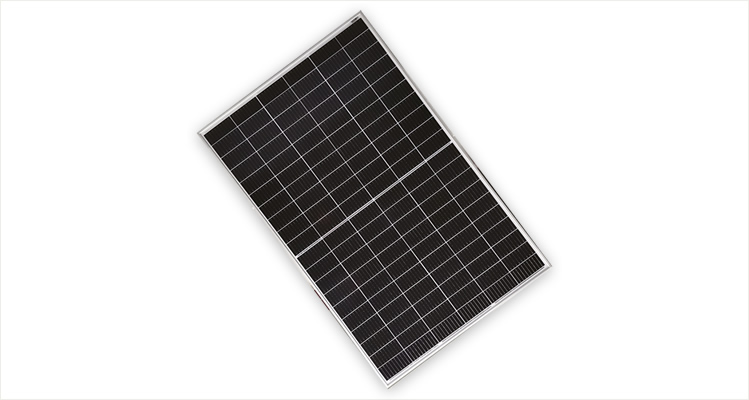 MONO PERC 9BB HALF-CUT
Half-Cut technique leads to increased power output
When the cells are cut into halves, the current are also halved, which enables less internal loss. Series-parallel wiring improves power performance. The working temperature of module and junction box are lower than that of conventional types, which effectively reduces the hot spot risk and reduces overall module damage.
Series-parallel wiring mode results in reduced shading loss
Series-parallel wiring will not only reduce power lows from shade but also improves the effective use of supports and space.
Excellent temperature performance
The temperature of HC module is 1.6°C lower than that of the conventional module under the same working condition, which results less power loss.
Reduced encapsulation loss due to reduced current
HC module is of lower current and lower CTM loss at around 0.2%, while the CTM loss of conventional module is 1%.
1500V high system voltage design
Cells
Tier 1 Brands Solar Cells.
Anti-reflective
SOLUTIONS
+

THINK

+

CONSTRUCT
Specifications
Electrical Parameters @ STC
Maximum Power Output Pmax (W)
550
Power Tolerance
0 ~ 3%
Maximum Power Voltage Vmp (V)
42.28
Maximum Power Current Imp (A)
13.01
Open Circuit Voltage Voc (V)
50.32
Short Circuit Current lsc (A)
13.90
Module Efficiency (%)
21.28
* STC (Standard Test Condition): Irradiance 1000W/m2, Cell Temperature 25°C, Air Mass 1.5
* Measurement Tolerance (±3.0%)
Mechanical Parameters
Cell Type
Mono 182 x 182 mm
Number of Cells
144 pcs (6 x 24)
Dimensions (L*W*H)
2229 x 1133 x 35 mm
Weight
28.5 kg
Frame
Anodized Aluminium Alloy
Junction Box
IP67 Rated
Cable, Length
TÜV 1 x 4.0 mm2, 300 mm or customized
Product specifications are subject to change without further notice.

>