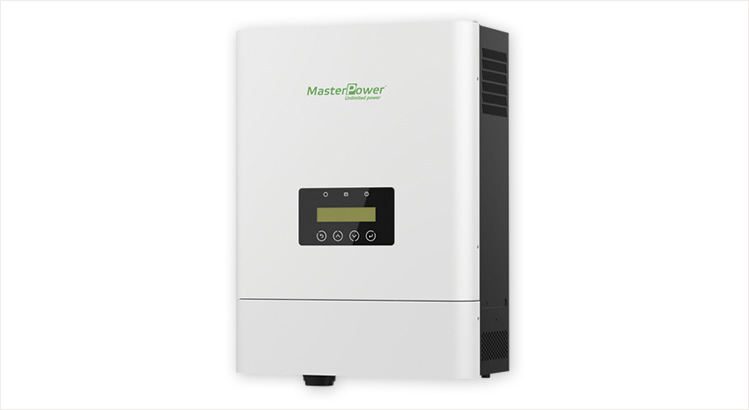 Delta UM Series with Energy Storage
Flexible Communications
• Integrated LCD display.
• Built-in bluetooth communication.
• Remote control & firmware upgrade.
Adaptive
• Configurable AC/solar input priority based on applications.
• Parallel operation up to 10 units (50kW).
• Support 3 phase unbalanced parallel operation.
• Intelligent EMS function.
High Performance
• 80 Amp AC charger and 100 Amp solar charger.
• Maximum PV input voltage up to 500VDC.
• Built-in MPPT solar charge controller.
Battery Friendly
• Compatible with all top-tier brands of lithium batteries and lead-acid batteries.
• Battery equalization for increased battery performance and lifespan.
• Functional with or without a battery.
• One-click fast charging mode.
• Manual wakeup the overdischarged battery to extend battery lifespan.
SOLUTIONS
+

THINK

+

CONSTRUCT
Specifications
MODEL
Delta UM 4K-48
Delta UM 4K-48 Top
Delta UM 5K-48
Delta UM 5K-48 Top
Parallel Capability
No
Yes, 10 units
No
Yes, 10 units
BATTERY
Rated Battery Voltage
48 V
Battery Type
Li-ion / Lead-acid
Maximum Charge / Discharge Current
100 A
Communication
CAN / RS-485
INVERTER OUTPUT
Rated Output Power
4 kVA / 4 kW
5 kVA / 5 kW
Rated Output Voltage
230 V ± 1%
Rated Frequency
50 Hz / 60 Hz ± 0.1%
Surge Capacity
8 kVA
10 kVA
Output Voltage Waveform
Pure sine wave
Transfer Time
10 ms typical, 20 ms Max
THDv (@linear load)
<3%
Peak Efficiency (PV-AC)
96.7%
SOLAR CHARGER
Solar Chager Type
MPPT
Recommended Maximum PV Power
5 kW
5.5 kW
Maximum Input Voltage
500 V
MPPT Voltage Range
90 - 480 V
MPPT Number / Maximum Input Strings Number
1 / 2
Maximum Input Current per MPPT
26 A(1)
Maximum Solar Charge Current
100 A
AC CHARGER
Rated Input Voltage
230 V
SelectableVoltage Range
90 - 280 V
AC Frequnence Range
50 Hz / 60 Hz (Auto sensing)
Maximum AC Charge Current
60 A
80 A
PROTECTION
Output over Voltage Protection
Yes
Output over Current Protection
Yes
Short Circuit Protection
Yes
Surge Protection
Yes
Temperature Protection
Yes
Integrated AFCI (DC Arc-fault Circuit Protection)
Yes
GENERAL DATA
Dimensions (W*H*D)
335*450*160 mm
Weight
14 kg
Relative Humidity
5% to 95% (Non-condensing)
Operating Ambient Temperature Range
-10 ~ +60°C
Storage Temperature Range
-25 ~ +60°C
Ingress Protection
IP21
Maximum Operation Altitude
2000 m
Safety Standard
IEC 62109, IEC 61000
FEATURES
DC Connection
Terminal connectors
AC Connection
Terminal connectors
Display
LCD
Communication
CAN, BMS, RS-485, Dry-contact, Bluetooth, Optional: Wi-Fi
(1) Max. input current per string will be 26A for one string's design and 13A for two strings' design;
Max. input short current per string will be 32A for one string's design and 16A for two strings' design.
Product specifications are subject to change without further notice.