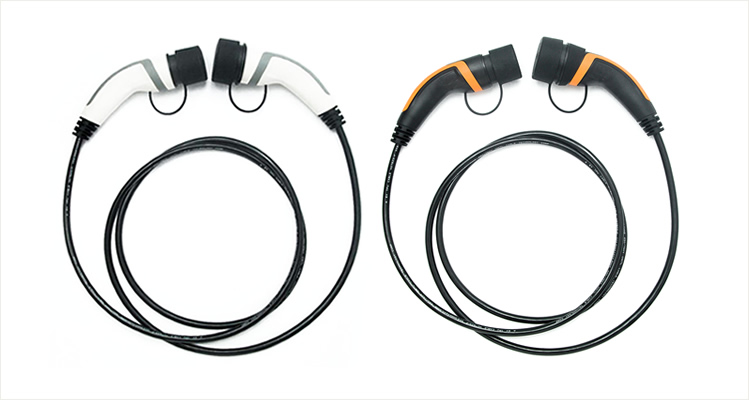 Charger - Plug-5m 7.2/22kW
Innovativeness
Small size and streamline design, home use with intelligent App control.
Intelligent Control
Wireless communication (Wi-Fi/Bluetooth), OCPP1.6 communication protocol with the backend, Smart charge or scheduled charge by App.
Flexible Option
Type 1 or Type 2 charging cable, Bluetooth App operation or plug and play, Wallmounted or floor-stand installation.
Secure and Safe
6mA DC residual current protection, Anti-welding protection.
European standard / AC EV Charger
Plug and charge, charging is so simple.
Easy to carry, electric vehicle owners can charge the electric vehicle anywhere, as long as the EV charger with a vehicle socket. It can meet the charging needs of electric vehicles of different powers.
Product Features: Line length can be customized 5M or 10M, the color of the gun head is blue, orange, gray, green optional.
Electrical Protection: Over current protection, Residual current protection, Ground protection, Surge protection, Over/Under voltage protection, Over/Under frequency protection, Over/Under temperature protection.
SOLUTIONS
+

THINK

+

CONSTRUCT
HIGH COMPATIBILITY


Compatible with all electric vehicle models.



PERFECT PROTECTION


360° protection for you and your electric vehicle.



SMART AND CONVENIENT


Plug and charge, intelligent control, automatic stop when full.



SUPPORT CUSTOMIZATION


EV charger OEM, ODM and Agent.
Specifications
MODEL
MF - EV 001 - PLUG
MF - EV 002 - PLUG
INPUT
Number of Phase / Wire
Single Phase
3 Phase
Rated Voltage
230VAC
Rated Current
32A
Frequency
50 / 60Hz
OUTPUT
Output Voltage
230VAC
480VAC
Maximum Current
32A
Rated Power
7.2kW
22kW
Product specifications are subject to change without further notice.