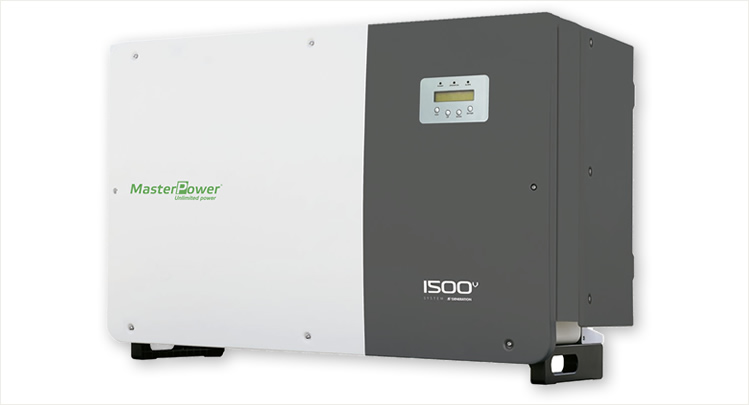 Beta 215K-EHV-5G Series
Efficient
9/12/14 MPPT, 99% maximum efficiency.
200% DC/AC ratio.
High power tracking density 60 MPPT/MW.
Compatible with 500W+ bifacial modules.
Smart
SVG night function.
Intelligent monitoring of strings. Intelligent I-V curve scanning.
Remote firmware upgrade with easy operation.
Safe
IP66.
Built-in PID recovery for improved module performance.
Fuse-free, safe and maintenance-free design.
Globally recognised branded componentry for longer life.
Economic
Power line communication (PLC) (optional).
DC side supports two drainage systems and one access.
Supports aluminium wire access to reduce cost.
Reserve access to DC energy storage.
Specifications
MODEL
Beta 215K-EHV-5G
INPUT DC
Maximum Input Voltage (V)
1500
Rated Voltage (V)
1080
Start-up Voltage (V)
600
MPPT Voltage Range (V)
580-1500
Maximum Input Current (A)
9*30
Maximum Short Circuit Current (A)
9*50
MPPT Number/Max. Input Strings Number
9/18
OUTPUT AC
Rated Output Power (kVA)
215 @ 30°C/205 @ 40°C/195 @ 50°C
Rated Grid Voltage (V)
3/PE, 800
Grid Voltage Range (V)
640-920
Rated Grid Frequency (Hz)
50 / 60
Maximum Output Current (A)
155.2
Power Factor
> 0.99 (0.8 leading - 0.8 lagging)
THDi
< 3%
EFFICIENCY
Maximum Efficiency
99.0%
CEC Efficiency
98.8%
PROTECTION
DC Reverse-Polarity Protection
Yes
Short Circuit Protection
Yes
Output Over Current Protection
Yes
Surge Protection
DC Type II/AC Type II
Grid Monitoring
Yes
Anti-Islanding Protection
Yes
Temperature Protection
Yes
Strings Monitoring
Yes
I/V Curve Scanning
Yes
Night Time SVG Function
Yes
Integrated PID Recovery
Yes
Integrated DC Switch
Yes
GENERAL DATA
Dimensions (W*H*D) (mm)
1125*770*384
Weight (kg)
113
Topology
Transformerless
Self Consumption (Night)
< 2W
Operating Ambient Temperature Range
-25 ~ 60°C
Relative Humidity
0 ~ 100%
Ingress Protection
IP66
Cooling Concept
Intelligent redundant fan-cooling
Maximum Operation Altitude
4000 m
Grid Connection Standard
EN50549, G99, AS4777.2, VDE0126, IEC61727, VDE4110, CEA 2019
Safety/EMC Standard
IEC/EN 62109-1/-2, IEC/EN 61000-6-2/-4
FEATURES
DC Connection
MC4 connector
AC Connection
OT terminal (maximum 300 mm²)
Display
LCD
Communication
RS-485, Optional: PLC
Product specifications are subject to change without further notice.