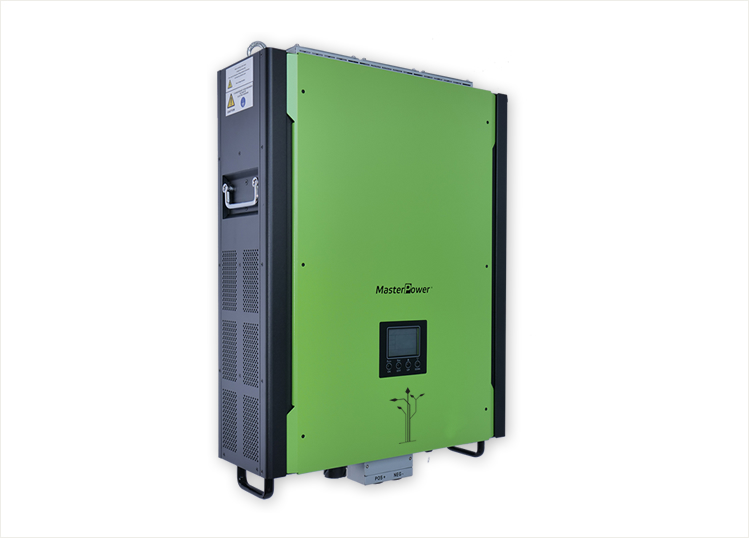 ALPHA Series
Main Features
Pure sine wave output.
Self-consumption and Feed-in to the grid.
Programmable supply priority for PV, Battery or Grid.
User-adjustable battery charging current suits different types of batteries.
Programmable multiple operation modes: Grid-tie, off-grid and grid-tie with backup.
Built-in timer for various mode of on/off operation.
Multiple communication: USB, RS-232, Modbus and SNMP.
Monitoring software for real-time status display and control.
Parallel operation up to 6 units for 5KW and 10KW.
Specifications
MODEL
Alpha 2KW
Alpha Plus 3KW
Alpha Plus 5KW
Alpha Plus 3P 10KW
DATA SHEET

Phase

1-phase in / 1-phase out
3-phase in / 3-phase out
Maximum PV Input Power
2250 W
4500 W
10000 W
14850 W
Rated Output Power
2000 W
3000 W
5000 W
10000 W
Maximum Charging Power
1200 W
4800 W
9600 W
GRID-TIE OPERATION
PV INPUT (DC)
Nominal DC Voltage / Maximum DC Voltage
720 VDC / 900 VDC
Start-up Voltage / Initial Feeding Voltage
320 VDC / 350 VDC
MPPT Voltage Range
400 ~ 800 VDC
Number of MPP Trackers / Maximum Input Current
2 / 2 x 18.6
Product specifications are subject to change without further notice.